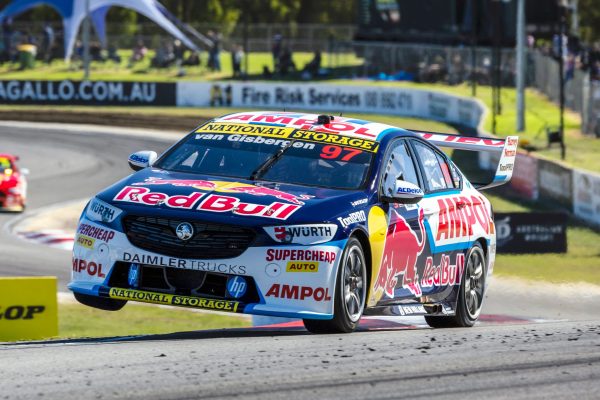 RED BULL AMPOL RACING 2022 PERTH SUPERNIGHT 600TH HOLDEN RACE WIN WINNER #97 VAN GISBERGAN 1:43
B43H22A
This model is currently available on PRE ORDER.
ETA at time of listing – 2nd Quarter 2023
Please Note: Price and ETA are correct at update. Both are subject to change without notice.
$99.00
Available on backorder
Description
HOLDEN ZB COMMODORE – RED
BULL AMPOL RACING – SHANE VAN
GISBERGEN #97 – Bunnings Trade Perth
Supernight Race 10 – 600th Holden Race
Win – Winner
IMPORTANT MESSAGE ABOUT PRE-ORDERING MODELS
A model may not be available for a number of months from the time it is listed on our store, as there is a lengthy process that models must undergo before, during and after production, such as approval from sponsors, shipping, and customs hold ups. We depend on Model Manufacturers/Distributors to provide us with as much information as possible. We are only Stockists of this product.
Price and ETAs are correct at listing, as advised by the manufacturing model company. Both are subject to change, which is governed by the distributor of the model, and not by our company. If we are notified of a price change by the manufacturer, we will be in touch with all customers to inform them of this. Any price difference must be actioned before any goods can be shipped out. If necessary, you will not be asked to pay the price difference until the pre ordered stock has arrived in our warehouse.
We aim to keep you as updated as possible regarding ETA and possible price changes, as information becomes available to us from our supplier.
Note – Image shown is a photo of the actual car. The model manufactured will be a replica of this livery.
---
Only logged in customers who have purchased this product may leave a review.