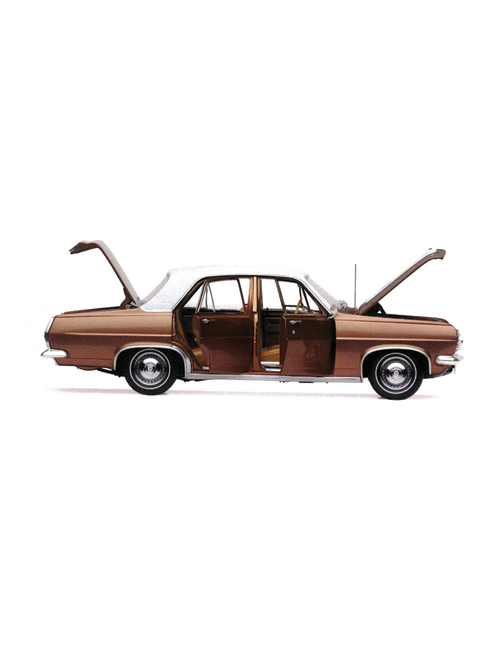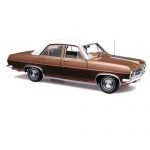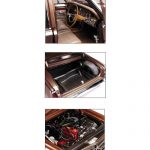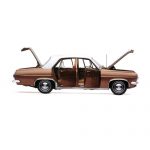 PRE ORDER – HOLDEN HR PREMIER SAVONNAH BRONZE 1:18
18706
Available for pre order. ETA at announcement: 1st Quarter 2020
Please Note: Price and ETA are correct at listing. Both are subject to change without notice
$279.00
Available on backorder
Description
Released in April 1966, the Holden HR became one of the most successful Holdens ever produced.
Ending its production in January 1968, a total of 252, 352 HRs were produced.
The Premier was the top of the line and it had plusher cabin trimmings, including a wood grain finish (artificial), body trim included stainless steel around the wheel arches along the boot between the tail lights and stone guards.
Key Features:
Fawn interior featuring exquisite dash with amazing chrome detail.
The HR boot had 26.4 cubic feet of roomy boot space and a low sill to make loading even easier
The spare wheel mounted up right to give deep well and more room.
The superb engine and surrounding bay have an outstanding level of detail including etched metal parts.
Limited in edition with scheduled production of 750 pieces worldwide
Available for pre order. ETA at announcement: 1st Quarter 2020
Please Note: Price and ETA are correct at listing. Both are subject to change without notice