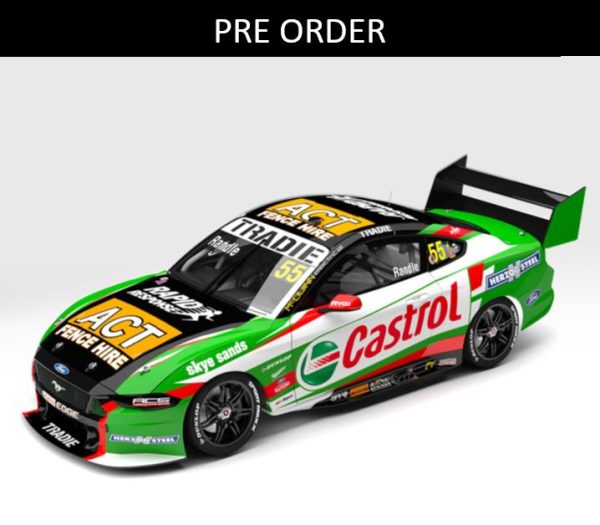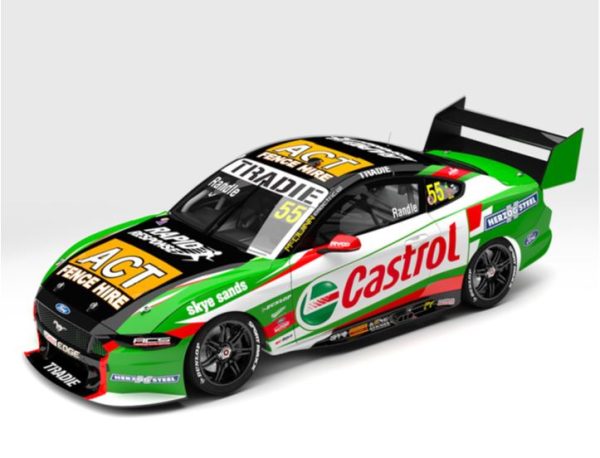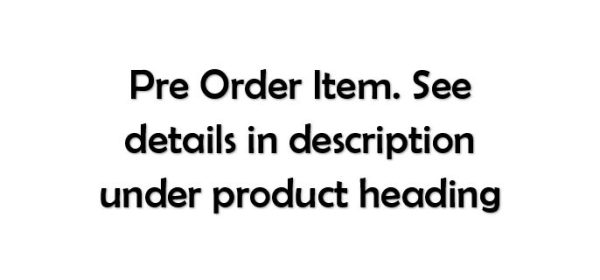 PRE ORDER – CASTROL RACING 2021 OTR SUPERSPRINT – #55 THOMAS RANDLE 1:18
ACD18F21G
This model is currently available on PRE ORDER.
ETA at time of listing – 2022
Please Note: Price and ETA are correct at update. Both are subject to change without notice.
$250.00
Available on backorder
Description
Castrol Racing #55 Ford Mustang GT
2021 OTR SuperSprint At The Bend
Driver: Thomas Randle
MODEL CAR INFORMATION:
2020 Dunlop Super2 Series Championship winner Thomas Randle is slowly but surely making his way into full time main game Supercars racing.
After a successful wildcard outing in 2019 with Tickford Racing, a championship in the development category in 2020 along with a Supercars endurance drive with BJR at Bathurst, 2021 has seen the next step in the development of Randle's promising career.
Not only has he once again competed as a wildcard entry with Tickford Racing at numerous rounds, he also scored the co-drive for the Bathurst 1000 with James Courtney and has signed on to be a full time driver with Tickford in the Supercars Championship for 2022.
Randle is a driver with championship qualities and we're very proud to be replicating his wildcard Castrol backed Ford Mustang GT which will be based on the 2021 OTR SuperSprint at the Bend round.
The 1:18 scale model is scheduled to be produced in die-cast with fully opening parts in a limited edition with a numbered Certificate of Authenticity.
________________________________________________________________________________________________________
IMPORTANT MESSAGE ABOUT PRE ORDERING MODELS
A model may not be available for a number of months from the time it is listed on our store, as there is a lengthy process that models must undergo before, during and after production, such as approval from sponsors, shipping, and customs hold ups.
We depend on Model Manufacturers/Distributors to provide us with as much information as possible. We are only Stockists of this product.
Price and ETAs are correct at listing, as advised by the manufacturing model company. Both are subject to change, which is governed by the distributor of the model, and not by our company. If we are notified of a price change by the manufacturer, we will be in touch with all customers to inform them of this. Any price difference must be actioned before any goods can be shipped out. If necessary, you will not be asked to pay the price difference until the pre ordered stock has arrived in our warehouse.
We aim to keep you as updated as possible regarding ETA and possible price changes, as information becomes available to us from our supplier.