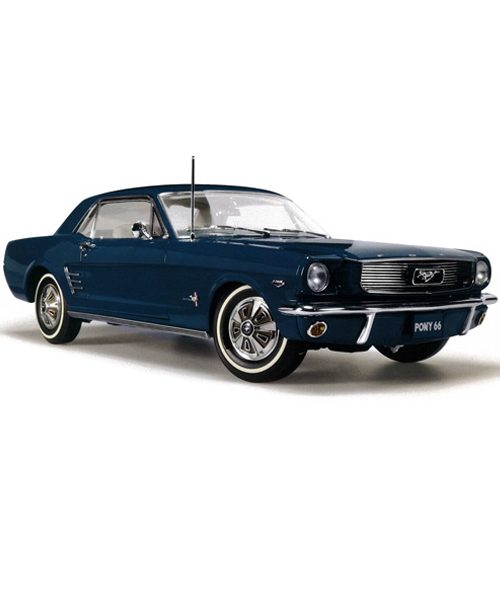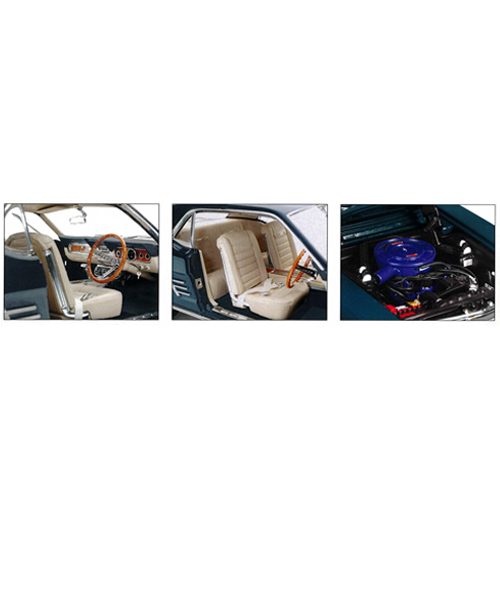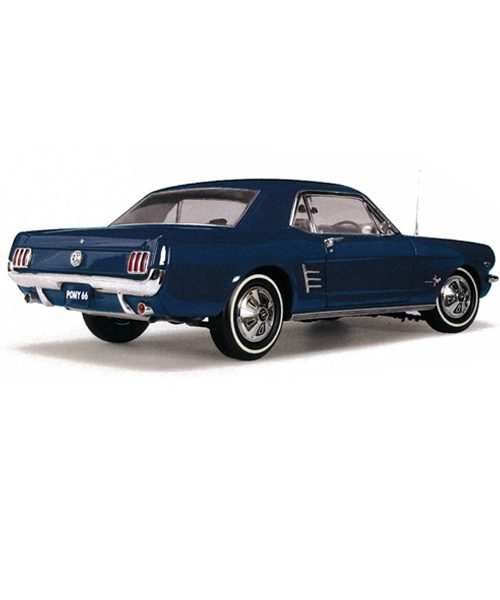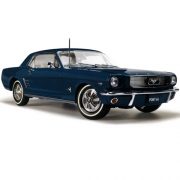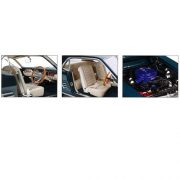 PRE ORDER – 1966 PONY MUSTANG NIGHTMIST BLUE 1:18
18702
Available for pre order. ETA at announcement: 4th Quarter 2019
Price and ETA are correct at listing. Both are subject to change without notice
$279.00
Available on backorder
Description
Supply and demand was Ford's goal for 1966 and close to 700,000 Ford Mustangs were built in an extended model year. Instead of a separate luxury model, Ford decided to offer a set of luxury options. These options were given the name 'Interior Decor Group.' Most noticeable of these features was the galloping pony inserts on the seats. For this reason, the Interior Decor Group is often referred to as the 'Pony' interior.
Key Features:
The five dial instrument cluster received an all-new bezel. The highly detailed interior includes ignition key and adjustable gear shifter.
The adjustable 'Pony' seats feature the embossed galloping pony inserts front and rear. Doors have a working door latch.
The high end performance 289ci V8 engine and surrounding bay has been faithfully replicated and looks just as good as the original.
Available for pre order. ETA at announcement: 4th Quarter 2019
Price and ETA are correct at listing. Both are subject to change without notice