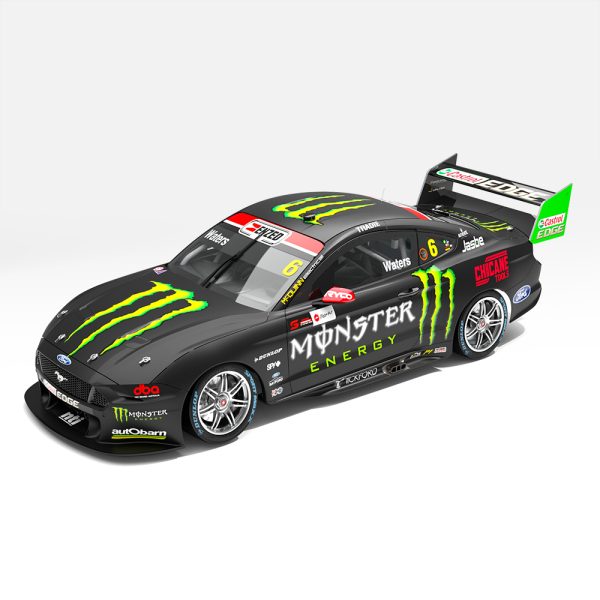 MONSTER ENERGY RACING 2022 WINTON RACE 13/15 WINNER #6 WATERS 1:18
ACD18F22D
This model is currently available on PRE ORDER.
ETA at time of listing – 2023
Please Note: Price and ETA are correct at update. Both are subject to change without notice.
$275.00
Available on backorder
Description
IMPORTANT MESSAGE ABOUT PRE ORDERING MODELS
A model may not be available for a number of months from the time it is listed on our store, as there is a lengthy process that models must undergo before, during and after production, such as approval from sponsors, shipping, and customs hold ups. We depend on Model Manufacturers/Distributors to provide us with as much information as possible. We are only Stockists of this product.
Price and ETAs are correct at listing, as advised by the manufacturing model company. Both are subject to change, which is governed by the distributor of the model, and not by our company. If we are notified of a price change by the manufacturer, we will be in touch with all customers to inform them of this. Any price difference must be actioned before any goods can be shipped out. If necessary, you will not be asked to pay the price difference until the pre ordered stock has arrived in our warehouse.
We aim to keep you as updated as possible regarding ETA and possible price changes, as information becomes available to us from our supplier.
__________________________________________________________________________________
ABOUT THE MODEL
The 2022 Repco Supercars Championship Season sees Cameron Waters once again driving the unmistakable Monster Energy Racing #6 Ford Mustang GT. With undoubtable talent, speed and a proven ability to win, Waters continues to lead from the front at Tickford Racing in 2022 as he looks to improve on his previous season and once again be a contender for an elusive first Supercars Championship win.
Those hopes were bolstered at the Winton SuperSprint where he was dominant. Waters claimed two poles, a win in Race 13, a 2nd place finish in Race 14 and then finished on the top step of the podium again with a win in Race 15. The sensational showing at Winton for Waters saw him leave the 5th round of the championship in 3rd position on points and sets up the rest of his season to stay well and truly in the title fight.
Our previous matte black Monster Energy Racing Mustang models have been really impressive releases and this 2022 version is set to be no different. It's a must have to be added to collections to keep the series up to date for fans of this driver and team.
The 1:18 scale model is scheduled to be produced in die-cast with fully opening parts in a limited edition with a numbered Certificate of Authenticity.
---
Only logged in customers who have purchased this product may leave a review.