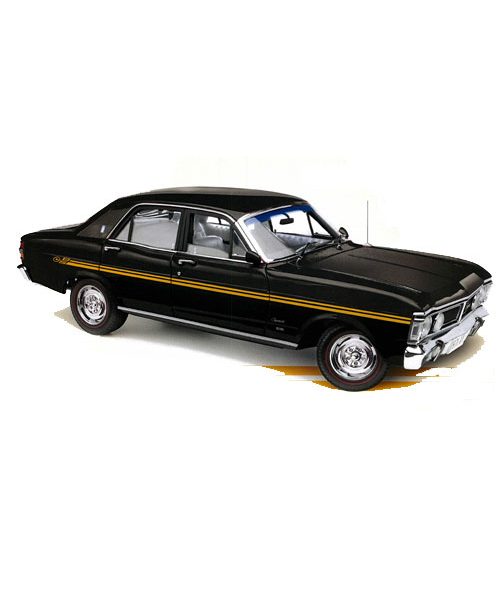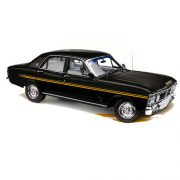 FORD XY FAIRMONT – GRAND SPORT IN ONYX BLACK 1:18
$259.00
Only 3 left in stock
Description
The Grand Sport Rally Pack was a factory option available on a range of models.
With a single tick on the order form, the customer could add several 'sporty' features to their new Ford without going to the expense of buying the GT. The features included GS side stripe and badging, GS insignia on a three spoke – deep dished sheering wheel, GT dash featuring speedometer, tachometer, odometer, oil pressure, water temperature and fuel gauges and stainless steel wheel covers.
From there, the customer could add anything that was available in the catalogue. Ford advertised the GS as 'Make up your own Grand Sport'.
Key Features:
GS monogrammed steering wheel and dash featuring GT instrumentation and bucket front seats. Plenty of detail inside!
The 302 engine and surrounding bay have an outstanding level of detail, including etched metal bonnet hinges.